2023 TURRIFF SHOW PROGRAMME 
Each year we have an exciting programme for the main ring. 
On Sunday, one of the main highlights is the Grand Parade of Horses, Ponies and Donkeys and on Monday you can witness one of the best displays of livestock in Scotland with the Grand Parade of Cattle and Clydesdale Horses.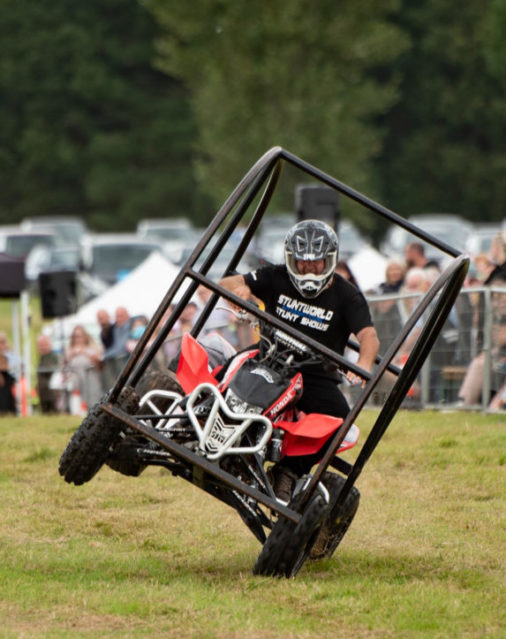 STUNTWORLD INTERNATIONAL
Stuntworld International has something different and new for 2023. A new team leader and a brand-new style Stunt Show with the latest motorcycles, rollover quad and rollover motorbike and not forgetting the two-wheel drive jeep.
The Team perform two thirty-minute shows that need to be seen to be believed.

Performances will take place on Sunday and Monday.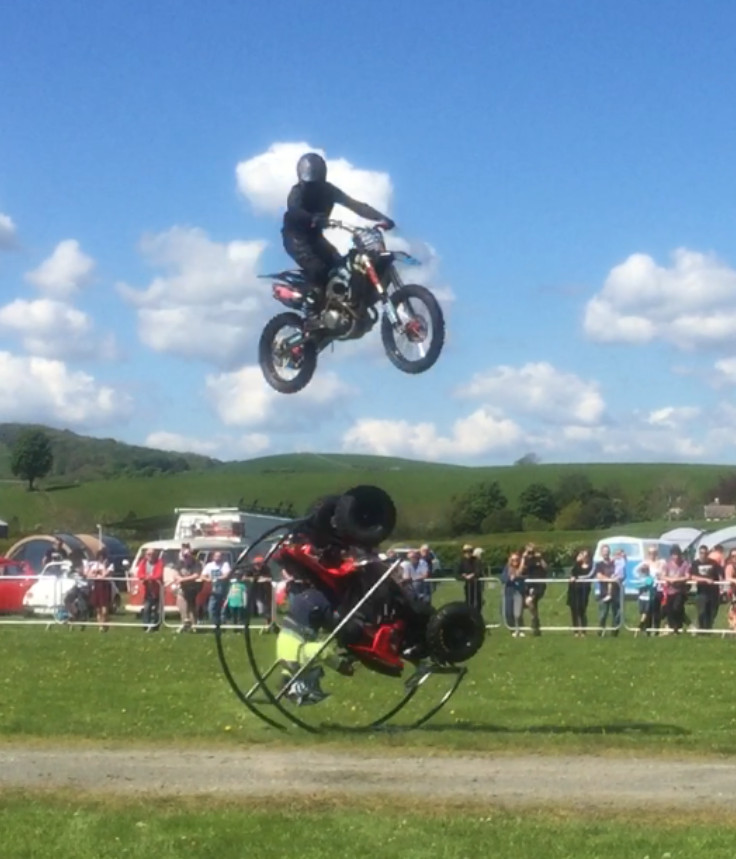 BSJA SHOW JUMPING
BSJA Show jumping competition takes place on the Monday.
There are 6 classes to enter, with Junior and Adult Competitions.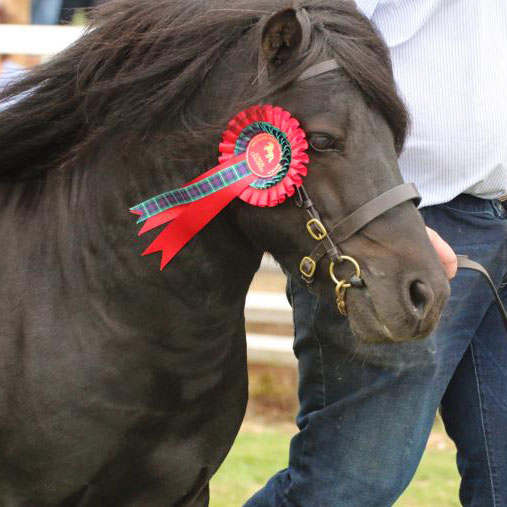 DINOSAUR INVASION
What would you do if you came face to face with a real live dinosaur? Well – it's time to find out!
The interactive walkabout act with a life-size, life-like dinosaur over 13 feet long!  With all the sound effects and actions of a real dinosaur this amazing creature walks amongst visitors – looking for its' next victim.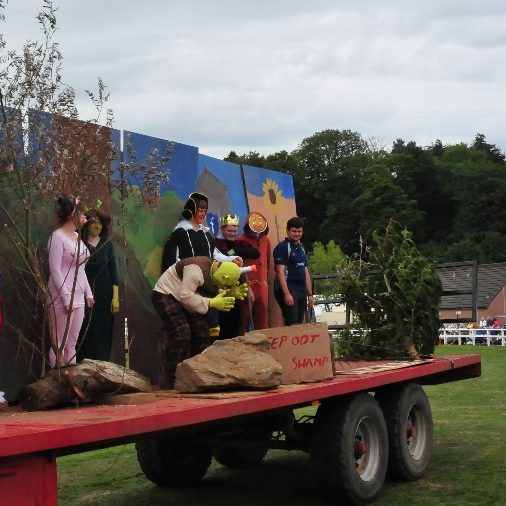 HORSE EVENTS
Both days, the main ring hosts various horse events including:
Pony carriage driving, working hunter classes (on Sunday) and British Showjumping, including the Mini Major event (on Monday).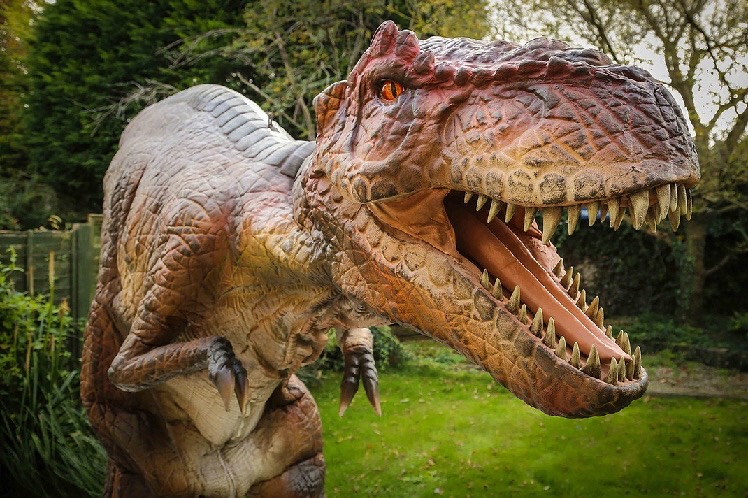 CHILDREN & ADULT RACES
FREE Child and  Adult races take place on both days.
Good prize money and a free packet of sweets for every child taking part– so don't miss out!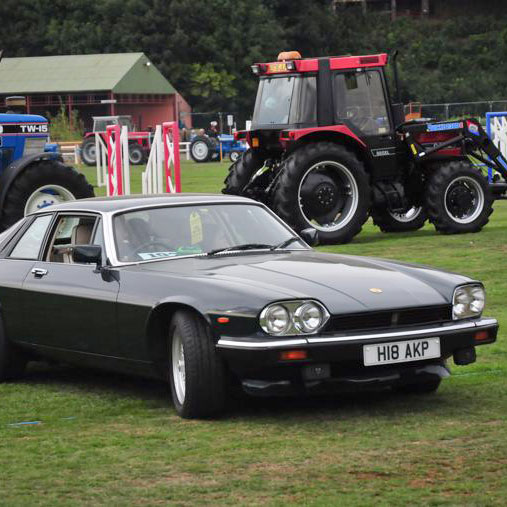 SULKY RACING
Sulky Racing excites the crowds in the afternoon on both days with some top-class horses appearing.
We can't wait to see some hotly contested races again this year!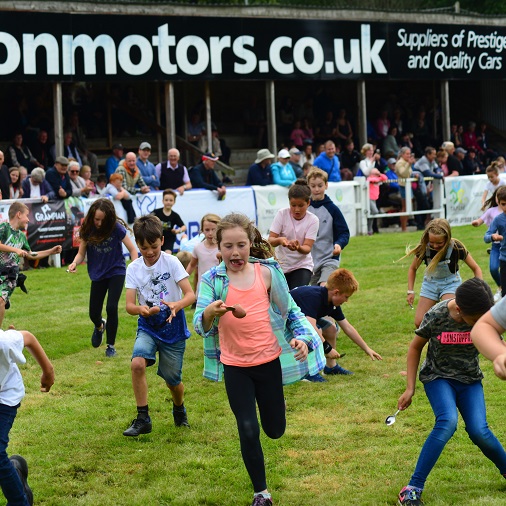 VINTAGE & CLASSIC VEHICLES
The Show hosts one of the largest Vintage and Classic Vehicle displays in Scotland.
Over 120 models will make their way round the main ring on Sunday evening.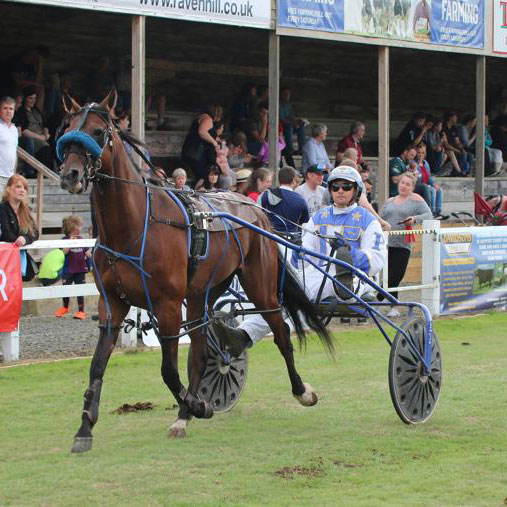 HIGHLAND DANCING
You will be treated to an outstanding array of dancers
Including some national title holders on the Monday (dancing under S.O.B.H.D. rules) which will be held in a marquee near the main car park.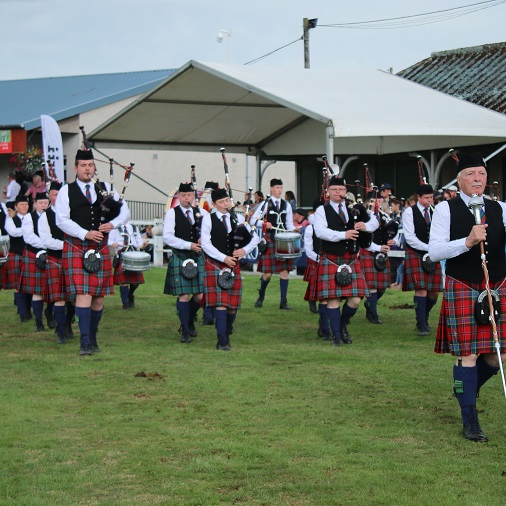 SUNDAY DOG SHOW
Look out for the Open Dog Show on the Sunday.
Why not take your dog along to the Companion Dog Show on the Monday (entries on the day).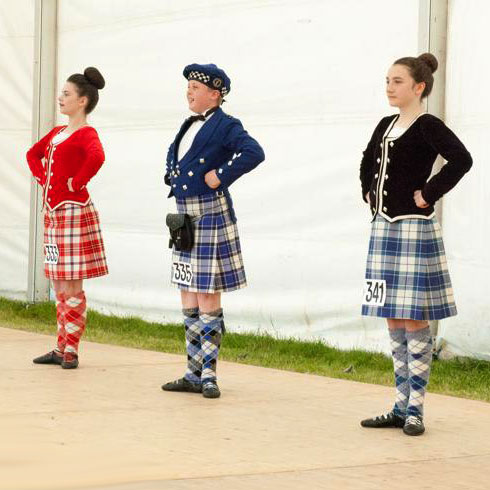 TURRIFF & DISTRICT PIPE BAND
Our local Pipe Band perform in the ring and throughout the Showfield on Sunday afternoon