Turriff Show is a key marketing platform for leading businesses and offers a great opportunity for sponsorship across all sectors.
If you are interested in finding out more about our sponsorship packages please contact us: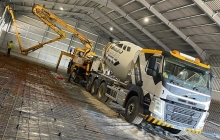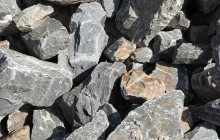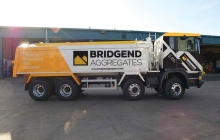 Turriff Show Main Sponsor

Bridgend Aggregates produce and supply high quality bulk aggregates. Situated in the North East of Scotland they have been operating their two quarries for over twenty years, from where they supply crushed rock in a variety of grades as well as bagged aggregates, specialist sands, gravels and decorative chips.
{"tooltip_effect":"grow","tooltip_position":"top","tooltip_width":"220"}
ACE Winches
ACT Scotland
Agrii
Alan MacKay Machinery (Forfar) Ltd
Allathan Associates
Almins Ltd
ANM Group
Annie Kenyon
APAC Vehicle Glazing
Ardmore Distillery
Bank of Scotland plc
Benzies
Blackadders LLP
Blair Equibuild
Bridgend Aggregates
Bruce Stevenson Insurance Brokers
Buchan and Deveron Veterinary Group
C & E Moir & Son Ltd
Caledonia Asset Finance Limited
Celebrations (Turriff) Ltd
Charles W Pirie
Cobblehouse Country Cabins Ltd
Cowie Pluming and Heating
Denis O Brown & Associates Ltd
DM Forklifts
Enlim (Scotland) Ltd
EQ Chartered Accountants
Ewan J Fraser
Fibrecycle UK Ltd
GrainCo Ltd
Gray Feed Services
Grimme UK Ltd
Harbro Ltd
Heather McInnes-Raffan
Hutcheon Services Ltd
Iain MacEachen Transport
INEOS FPS Ltd
J F Supplies
James Milne Chartered Accountants
Jane Craigie Marketing
Jim Urquhart Commercial Repairs Ltd
John G Morrison & Co
Johnston Carmichael
Ledingham Chalmers
Little Whiterashes Holding Limited
Marsh Commercial
Meadows Veterinary Centre Limited
Morrison Motors Turriff
Mr & Mrs Aitken
Mr & Mrs Ollman
Mr & Mrs Peter McKilligin
Mr Hugh Duncan
Mr Scott Wyllie
Mrs Myra Stephen
Muirden Energy LLP
N E Scotland Suffolk Sheep
NFU Mutual
NFU Scotland
North East Aberdeen Angus
North East Boiler Sales & Services
North of Scotland Texel Club
Norvite
NSB Contracting Ltd
Parkhill at Whitelodge Garden Centre
QMS
Royal Bank of Scotland PLC
Scotgrain Agriculture Ltd
Scot-Tel Gould
Scottish Beef Shorthorn Club
Spillers
Stewart Taylor
T J Farmwise
The Kastille
Topspec (Vetspec)
Towns & Carnie Ltd
Turriff Fuels
Turriff Tyres
United Auctions
WLB (Contracts) Ltd Brian Greig
Wm Morrison Supermarkets
& to all Anonymous Supporters