SIGN UP TO OUR E-NEWSLETTER
Keep up to date with all the latest news from Turriff District Agricultural Association sent quarterly straight to your inbox.
Read our brand new, first edition e-newsletter here.
New Decade, New E-Newsletter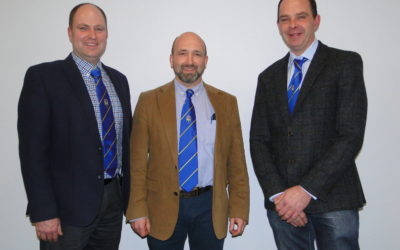 New Presidential team elected at the recent AGM for the 2020 Show are Alan Gaul (centre) taking on the President's role with Kevin Gray (right) the new Senior Vice-President and David Allan (left) voted on as Junior Vice-President.