SIGN UP TO OUR E-NEWSLETTER
Keep up to date with all the latest news from Turriff District Agricultural Association sent quarterly straight to your inbox.
View our latest e-Newsletter here.
Our brand new e-news feature is in development and will be available to read very soon!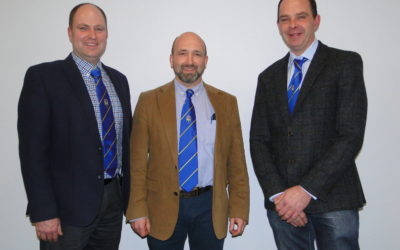 New Presidential team elected at the recent AGM for the 2020 Show are Alan Gaul (centre) taking on the President's role with Kevin Gray (right) the new Senior Vice-President and David Allan (left) voted on as Junior Vice-President.