POULTRY CLASSES FOR THE 2022 SHOW CANCELLED

Poultry classes for the 2022 Show have been cancelled due to the ongoing government restrictions in place to prevent the spread of Bird Flu.
There will still be Egg Classes.
DISCOUNTED TICKETS NOW ON SALE.
Don't miss out on these prices as they are only available until 28th July and then normal gate price applies.
STOCK JUDGING COMPETITIONS
For 2022 the Stock Judging Competition will be held on Friday 1st July at Kinnermit, Turriff – there will be an Open Section and Young Farmers Section
NATIONAL HIGHLAND CATTLE SHOW
Turriff Show is delighted to be hosting the National Highland Cattle Show in 2022.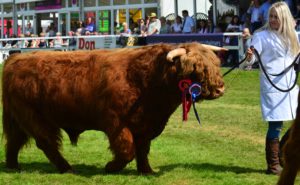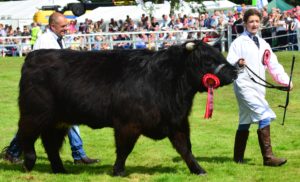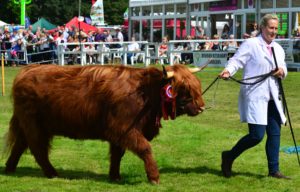 Showfield opens Sunday 31st July – 7am-6pm and Monday 1st August – 7am-5pm
Turriff Show, is the biggest two-day agricultural show in Scotland, attracting around 24,000 people, including those involved in farming as well as many non-farming people who enjoy the show for its wide array of activities.
300+ exhibitor stands as well as some of the finest food & drink and arts & crafts stands which included producers from within Aberdeenshire and beyond.
The show has been held in the north-east town since 1864 and was originally held on a Tuesday to coincide with the Turriff "mart day"
Today, the show awards over £85,000 in prize money and 330 trophies. The show's 1,554 classes range from the best cattle, sheep and horses, through to working dogs, poultry and vintage vehicles.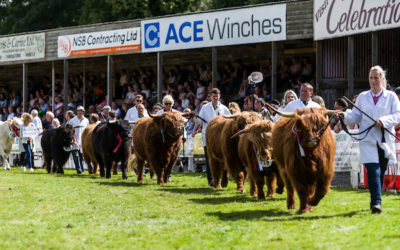 Show revellers will be welcomed through the gates for the return of Turriff Show, on Sunday 31st July and Monday 1st August 2022. The event has become renowned throughout the UK as a vibrant show that celebrates the best of the region's farming, food and heritage. ...
Turriff Show Secretary, Helen Paterson presents 1st prize in Class 8 - Bull Calves (sponsored by Turriff Show) to Auchincrieve Juggernaut Eril at the 2021 Aberdeen-Angus Black Beauty Bonanza at Thainstone Centre, Inverurie.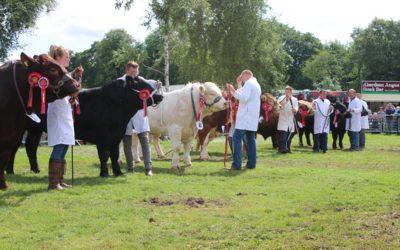 Turriff Show, the largest two-day Agricultural Show in Scotland, has today announced the cancellation of the 2021 event due to the continued uncertainty of hosting large scale events during the ongoing COVID-19 pandemic in the months ahead. The 2021 Show was due to...
{"infinite":"true","pause_on_hover":"true","adaptive_height":"false","items":"5","auto_play":"true","speed":"600","rtl_mode":"false","dots":"true","dots_mobile":"true","nav":"true","nav_mobile":"true","slides_to_scroll":"1","slides_to_scroll_mobile":"1","lcp_row":"1","auto_play_speed":"3000","draggable":"true","swipe":"true","lazy":"false","carousel_mode":"standard","center_mode":"false","center_mode_padding":"60px","vertical":"false","nav_type":"nav_arrow","items_desktop":"4","items_desktop_small":"3","items_tablet":"2","items_mobile":"1","nav_arrow_type_horizon":"angle_arrow_horizon"}
{"tooltip_effect":"grow","tooltip_position":"top","tooltip_width":"220"}