Turriff Show, is the biggest two-day agricultural show in Scotland, attracting around 24,000 people, including those involved in farming as well as many non-farming people who enjoy the show for its wide array of activities.
300+ exhibitor stands as well as some of the finest food & drink and arts & crafts stands which included producers from within Aberdeenshire and beyond.
The show has been held in the north-east town since 1864 and was originally held on a Tuesday to coincide with the Turriff "mart day"
Today, the show awards over £85,000 in prize money and 330 trophies. The show's 1,554 classes range from the best cattle, sheep and horses, through to working dogs, poultry and vintage vehicles.
2022 TURRIFF SHOW HIGHLIGHTS
ROYAL SEAL OF APPROVAL
Organisers of the 158th Turriff Show were delighted to welcome Her Royal Highness, The Princess Royal to the show on Monday 1st August 2022.
HRH The Princess Royal spent the afternoon visiting various around of the showground meeting members of the public, exhibitors, sponsors and comittee members.
Alan Gaul, President of Turriff District Agricultural Association and Turriff Show said they were "absolutely thrilled" to welcome the Princess Royal to the show and maintain its close Royal connections after Her Majesty the Queen visited the show in 2014.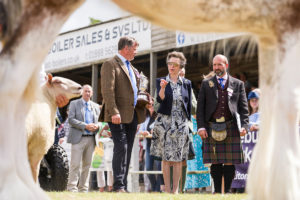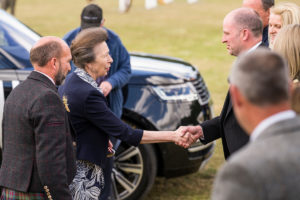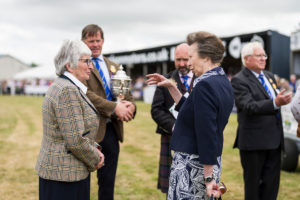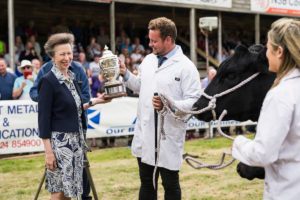 NATIONAL HIGHLAND CATTLE SHOW
Turriff Show hosted the National Highland Cattle Show on Monday 1st August 2022 with over 60 entries from across the country entered. Champion on the day went to the heifer, Bryor Rose of Rannoch from D MacNaughton.
A full list of results along with all other livestock classes are available  here.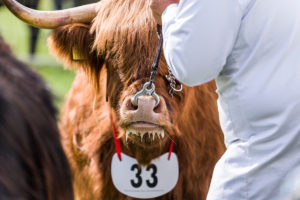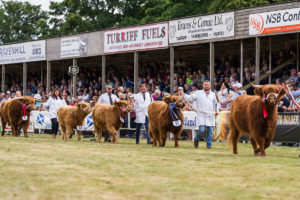 EQ FOOD & DRINK PAVILION RETURNS
The EQ Food & Drink Pavilion, sponsored by EQ Chartered Accountants once again showcased some of the best produce from farmers, growers and makers throughout Aberdeenshire and wider Scotland.
Cookery demonstrations with Scotland's National Chef, Gary McLean throughout the two days kept crowds entertained and full of delicious samples.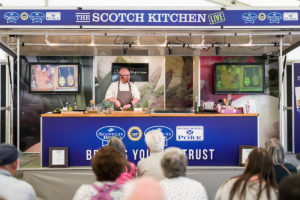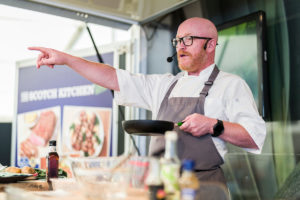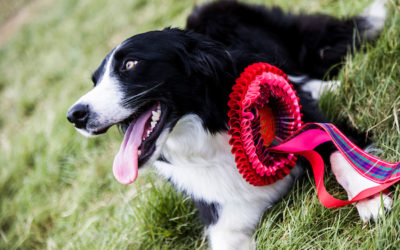 Iain Forbes, Dog Show Manager and Ian Duncan, Dog Show Chief Steward, have given us an overview of the Companion and Open Dog Show. "The Turriff District Agricultural Association Open Dog Show consists of 153 classes broken down into 7 groups which are judged by 6...
{"infinite":"true","pause_on_hover":"true","adaptive_height":"false","items":"5","auto_play":"true","speed":"600","rtl_mode":"false","dots":"true","dots_mobile":"true","nav":"true","nav_mobile":"true","slides_to_scroll":"1","slides_to_scroll_mobile":"1","lcp_row":"1","auto_play_speed":"3000","draggable":"true","swipe":"true","lazy":"false","carousel_mode":"standard","center_mode":"false","center_mode_padding":"60px","vertical":"false","nav_type":"nav_arrow","items_desktop":"4","items_desktop_small":"3","items_tablet":"2","items_mobile":"1","nav_arrow_type_horizon":"angle_arrow_horizon"}
{"tooltip_effect":"grow","tooltip_position":"top","tooltip_width":"220"}