Showfield opens Sunday 31st July – 7am-6pm and Monday 1st August – 7am-5pm
SINCERE THANKS TO ALL THE EXHIBITORS WHO TOOK PART IN THE 2021 COMPETITIONS AND CONGRATULATIONS TO ALL THE WINNERS.
Results for the 2021 Miscellaneous, Children, Youth and Flower Arrangement Sections kindly sponsored by Celebrations of Turriff.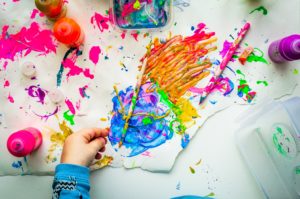 SEE ALL THE PRIZE WINNING EXHIBITS BELOW FOR ALL THE MISCELLANEOUS, CHILDREN, YOUTH AND FLOWER ARRANGEMENT CLASSES

Results for the 2021 Young Handler Competition kindly sponsored by EQ Chartered Accountants.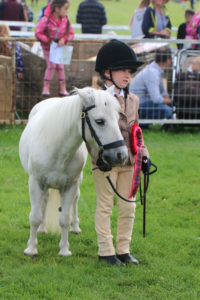 2021 YOUNG HANDLER WINNER VIDEOS FOR ALL SECTIONS BELOW
Results for the 2021 Carcase Cattle and Butchers' Lambs Competitions held by kind permission of Woodhead Brothers, Turriff.
  Carcase Cattle Sponsors – Jim Urquhart Commercial Repairs Ltd, Iain MacEachen Transport, Charles W Pirie, LM Autos Turriff LTD.
       Butchers' Lambs Sponsors – Barclay's Transport and Ian S Roger Ltd.
Carcase Cattle Champion from Charles A Proctor & Co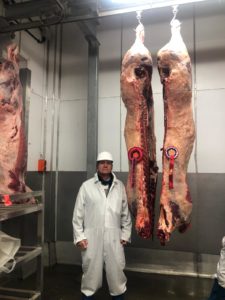 Carcase Cattle Reserve Champion from W & J Cameron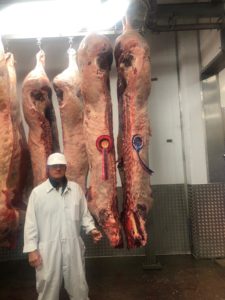 Butchers' Lambs Champion from Ron Wilkie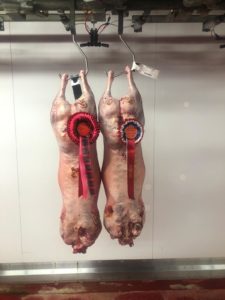 Butchers' Lambs Reserve Champion from Kieran Clark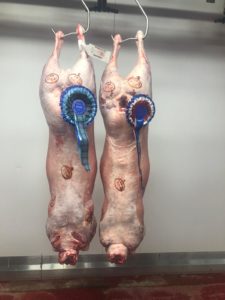 Results for the 2021 annual Cereal Growing Competition kindly sponsored by Scotgrain Agriculture.
Overall winner – Charlie and Murray Horn of A & C Horn, Parkburn, Fyvie in their winning field of Laureate Spring Barley.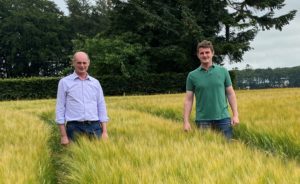 Spring Barley
1st – A & C Horn, Parkburn, Fyvie – Laureate
2nd – Stuart Norrie, Cairnhill, Turriff – Laureate
3rd – David Cruickshank, Logie Newton, Huntly – Laureate
Winter Barley
1st – Brian Pirie, Castle of Auchry, Cuminestown – Kingston
2nd – A J Duncan, Muirden Farm, Turriff – Rafaela
3rd – David Cruickshank, Logie Newton, Huntly – Kingsbarn
Winter Wheat
1st – Scott Campbell, Kirkton, Kinellar – Lili
2nd – Alexander J Norrie, Woodside of Wrae, Turriff – Colosseum
3rd – K P Duncan, North Sandlaw, Banff – Insitor
Spring Oats
1st – S W Towler, Balgreen, King Edward – Canyon
2nd – John Cowie, North Auchinnina, Fortrie, Turriff – Canyon
3rd – Eric F Mutch & Son, Burnside of Whitefield, Forglen, Banff –  Canyon
The competition was judged by Mr Scott Milne, Agronomy Manager, BASF Agricultural Solutions UK
Turriff Show, is the biggest two-day agricultural show in Scotland, attracting around 24,000 people, including those involved in farming as well as many non-farming people who enjoy the show for its wide array of activities.
300+ exhibitor stands as well as some of the finest food & drink and arts & crafts stands which included producers from within Aberdeenshire and beyond.
The show has been held in the north-east town since 1864 and was originally held on a Tuesday to coincide with the Turriff "mart day"
Today, the show awards over £85,000 in prize money and 330 trophies. The show's 1,554 classes range from the best cattle, sheep and horses, through to working dogs, poultry and vintage vehicles.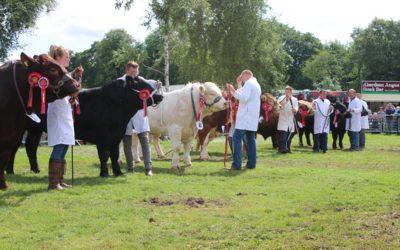 Turriff Show, the largest two-day Agricultural Show in Scotland, has today announced the cancellation of the 2021 event due to the continued uncertainty of hosting large scale events during the ongoing COVID-19 pandemic in the months ahead. The 2021 Show was due to...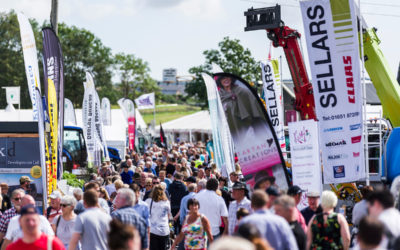 Turriff Show, Scotland's largest two-day agricultural show, has today announced the cancellation of the 2020 event due to current uncertainty in light of the coronavirus pandemic. The north east event, which attracts almost 24,000 visitors annually, was scheduled to...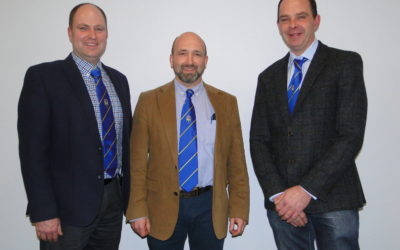 New Presidential team elected at the recent AGM for the 2020 Show are Alan Gaul (centre) taking on the President's role with Kevin Gray (right) the new Senior Vice-President and David Allan (left) voted on as Junior Vice-President.
{"infinite":"true","pause_on_hover":"true","adaptive_height":"false","items":"5","auto_play":"true","speed":"600","rtl_mode":"false","dots":"true","dots_mobile":"true","nav":"true","nav_mobile":"true","slides_to_scroll":"1","slides_to_scroll_mobile":"1","lcp_row":"1","auto_play_speed":"3000","draggable":"true","swipe":"true","lazy":"false","carousel_mode":"standard","center_mode":"false","center_mode_padding":"60px","vertical":"false","nav_type":"nav_arrow","items_desktop":"4","items_desktop_small":"3","items_tablet":"2","items_mobile":"1","nav_arrow_type_horizon":"angle_arrow_horizon"}
{"tooltip_effect":"grow","tooltip_position":"top","tooltip_width":"220"}