Showfield opens Sunday 2nd August 7am-6pm and Monday 3rd August 7am-5pm
Turriff Show, is the biggest two-day agricultural show in Scotland, attracting around 24,000 people, including those involved in farming as well as many non-farming people who enjoy the show for its wide array of activities.
300+ exhibitor stands as well as some of the finest food & drink and arts & crafts stands which included producers from within Aberdeenshire and beyond.
The show has been held in the north-east town since 1864 and was originally held on a Tuesday to coincide with the Turriff "mart day"
Today, the show awards over £85,000 in prize money and 330 trophies. The show's 1,554 classes range from the best cattle, sheep and horses, through to working dogs, poultry and vintage vehicles.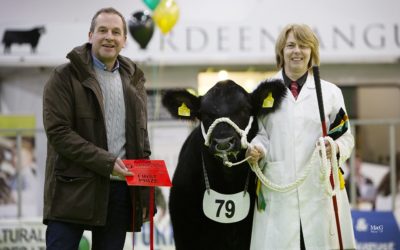 Turriff Show Sponsored Class Winner.
Over two hundred guests attended Turriff Show's Annual Prize Giving Dinner which took place on Friday 25th October 2019.
Turriff Show is not just for farmers and the organisers want to accommodate every member of the public that walks through the gates, whether their interests lie with cattle, food and drink or they are just coming along for a fun-filled family day out. Last year the...
{"infinite":"true","pause_on_hover":"true","adaptive_height":"false","items":"5","auto_play":"true","speed":"600","rtl_mode":"false","dots":"true","dots_mobile":"true","nav":"true","nav_mobile":"true","slides_to_scroll":"1","slides_to_scroll_mobile":"1","lcp_row":"1","auto_play_speed":"3000","draggable":"true","swipe":"true","lazy":"false","carousel_mode":"standard","center_mode":"false","center_mode_padding":"60px","vertical":"false","nav_type":"nav_arrow","items_desktop":"4","items_desktop_small":"3","items_tablet":"2","items_mobile":"1","nav_arrow_type_horizon":"angle_arrow_horizon"}
{"tooltip_effect":"grow","tooltip_position":"top","tooltip_width":"220"}